Victoria Extends E-scooter Trial and Allows Private E-scooters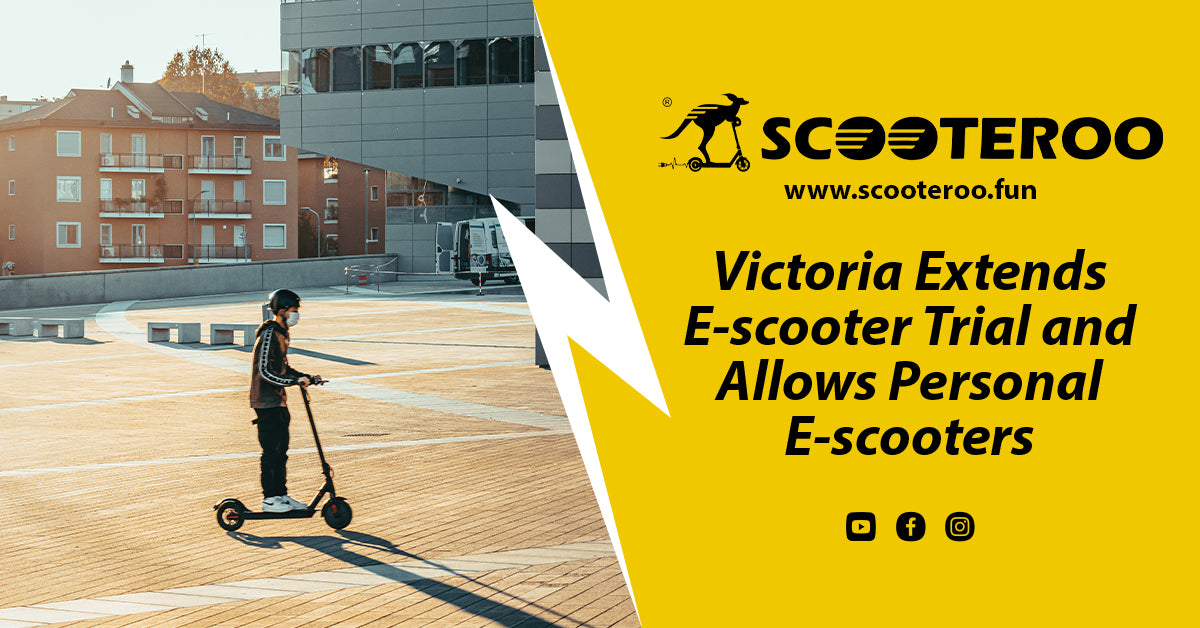 Last April 5, Victoria extended their electric scooter trial across the state and enabled personal e-scooters to join the experiment.
The six-month extension will continue in the City of Melbourne, the City of Yarra, the City of Port Phillip and the regional City of Ballarat, with Lime and Neuron as the hired ride-sharing providers.
The e-scooter trial will now include private e-scooters that are permitted on roads with a 60 kph speed limit (previously 50 kph), bike lanes, and shared paths. However, they will remain illegal on footpaths.
Private and ride-share e-scooters must comply with the 20 kph speed limit. Also, e-scooters that can travel over 25 kph will continue to be illegal, which narrows the e-scooter models available to riders.
The extended trial also lowered the minimum age requirement from 18 to 16 years old. Meanwhile, other e-scooter laws and traffic rules continue to apply to riders, including wearing a helmet, not carrying passengers, and not riding under the influence of alcohol or drugs.
Roads and Road Safety Minister Melissa Horne says Victoria Police will enforce safe e-scooter riding.
Since the trial began in December 2021 in Ballarat and last February 2022 in Melbourne, Port Phillip, and Yarra, the Victorian Government states they have seen its popularity with users and have a better understanding of how e-scooters operate in metropolitan and regional areas
However, the government extends the trial to collect more data on understanding product safety standards, assessing future regulations, conducting rider education, and integrating e-scooters safely in the transport network.
After the extended trial, regulations will be reviewed again.
Personal Electric Scooter Safety
Part of the trial's inclusion of private e-scooters stems from safety concerns. The Victorian Government notes that most of the incidents and injuries related to e-scooters come from personal e-scooters.
Before the April e-scooter trial extension, private e-scooters were illegal on public roads. However, people still use their personal e-scooters in public, estimating 100,000 private e-scooters in Victoria.
Data shows that most riders don't observe basic traffic safety rules, such as not wearing a helmet properly, not riding within the speed limit, and riding while intoxicated.
As a result, the government includes privately-owned e-scooters in the trial to regulate riders and address these issues. They will also conduct an education campaign to inform riders about e-scooter laws and safety.
The Pros and Cons of E-scooters During the Trial
E-scooter advocates say electric mobility devices help cities lower emissions and fill the gaps in public transportation because e-scooters can replace cars for short journeys.
ABC News also reports that a 79-year-old woman in Melbourne is relieved that personal e-scooters are now legal to ride in public. She said that e-scooters made getting around more fun and convenient after her medical condition made it painful for her to walk.
The woman encourages other elders to try riding e-scooters for short distances and people with walking difficulties. She also believes that e-scooters are safe and non-polluting.
Despite the positive effects of e-scooters on cities and individuals, the trial has been met with plenty of crashes and criticism.
Monash University's Victorian Injury Surveillance Unit reveals that e-scooter-related injuries increased to 234% in 2021/22. 
Meanwhile, many riders still illegally pass through footpaths and dump Lime and Neuron e-scooters on footpaths after use. Critics say it endangers pedestrians, especially the elderly, visually impaired, and disabled.
An opinion piece from The Age says that illegal behaviour and inconsiderate parking plagued the trial from the start. Despite police crackdowns and rider education, these acts continue.
Lime Australia's general manager Hugo Bort-Morris says that these illegal behaviours are mainly caused by Melbourne's unsafe roads and the lack of better bike lanes and designated e-scooter parking spaces.
Besides this, there's also the issue of insurance coverage for injured riders and victims. The Australian Lawyers Alliance (ALA) urges the government and insurance companies to address the gaps in insurance coverage and better inform riders about the rules and their liabilities.
Extensive exclusions in commercial e-scooter insurance policies prevent accident victims from recovering damages and leave riders vulnerable to compensation claims.
The ALA calls for a detailed review of insurance and regulation options to ensure that private and ride-share e-scooter users have proper insurance coverage.
What The Extension Means for Commuters
Commuters relying on hired e-scooters can continue using them for the next six months. Moreover, riders with privately owned mobility devices may now legally use their units if it has a speed limit of 25 kph.
Melbourne, Port Phillip, Yarra, and Ballarat may expect more riders now that private e-scooters are allowed. Depending on how the government monitors and regulates riders, these cities may also see an increase or decrease in e-scooter accidents or injuries.
Overall, regulation and integration of personal and hired mobility devices have challenged Australia and other countries since the rise of e-scooters. Commuters may see more trials and errors in the future as the government navigates these new transportation options.
While
Scooteroo
promotes the convenience and joy of riding e-scooters, we prioritise our riders' safety. We remind all users to know their city's e-scooter laws, comply with them, and be mindful of others on the road.